Roof Cleaning Specialists
J.T. Theodore Incorporated handles all of the maintenance for the JTT rental properties as well as other rental property owners and contract jobs. With the growing need to keep the exteriors in good order we decided to invest in the equipment to handle it ourselves. With this equipment and experience we are now able to offer it to others at a reasonable cost!
We use a hydraulic lift for most roof cleaning projects saving foot traffic which could cause unnecessary damage to your roof. With a low-pressure technique and a cleaning solution recommended by the roofing manufacturers, our roof cleaning will not damage your shingles or landscaping. We can clean lichen, moss, mold and algae from your roof, and most jobs can be completed in one day.
CALL (802) 422-4850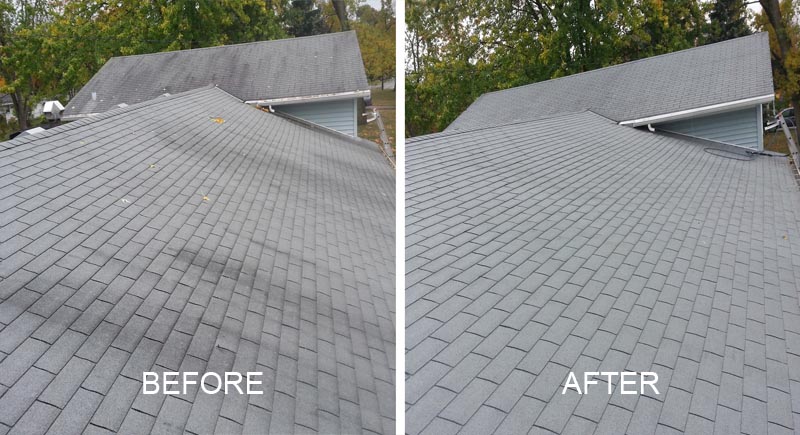 Why us?
We use only low pressure wash
Environmentally friendly, biodegradable cleaning solutions
State of the art Electric Hybrid Lifts and Equipment
Our process does not damage your roof
No Ladders
No walking on your roof
Great for:
Black Streaks
Lichen (Green Circles)
Moss
Algae
Mold & Mildew
What is the difference, Power Washing or Pressure Washing?
Power Washing = Warm Water lower pressure, Warm water cleans better than cold water, less pressure, less damage.
Pressure washing = Cold water higher pressure, much harsher on a surface and takes longer to clean the surface.
Every roof is different, our highly trained technicians will evaluate your roof and cleaning needs to apply the appropriate remediation systems. CALL TODAY!  802-422-4850